frequentieregelaars
Voor bovenloopkranen en machinebouw leveren en installeren wij frequentieregelaars en toebehoren. Onze frequentieregelaars zijn leverbaar voor vrijwel iedere toepassing en in stromen van 2A tot 725A. Ook zijn ze, desgewenst, uit te breiden met diverse toebehoren waaronder communicatiemodules, filters, encoders en remweerstanden.

Een frequentiegeregelde aandrijving biedt vele voordelen. Alle frequentieregelaars zijn, op aanvraag, verkrijgbaar met een STO (Safe Torque Off) module waardoor veilige afschakeling van de aandrijving kan worden gegarandeerd tot veiligheidsklasse PL-d. Met behulp van de diverse communicatiemodules is het eenvoudig de frequentieregelaar te integreren in een nieuwe of bestaande besturing. Voor specifieke toepassingen kunnen meerdere frequentieregelaars samenwerken als master-slave besturing.
Grote voordelen van een geregelde aandrijving zijn onder andere:
Grote dynamiek door hoge gecontroleerde versnellingen
Hoog maximaal koppel (1,6 x Mn) over het volledige toerentalbereik
Door hoger koppel minder motorvermogen vereist
Soepele rondloop bij lage toerentallen
Hoge nauwkeurigheden bij positioneeropgaven
Minder mechanische slijtage door gecontroleerde aanloop
Gecontroleerde stop en veilige afschakeling
Master-Slave besturing
Onze engineeringafdeling helpt u graag bij het maken van de juiste keuzes en verzorgt, indien gewenst, de totale engineering en uitvoering.
Bij het ontwerpen van een aandrijving is het ons doel ELMEC om een betrouwbare, storingsvrije en onderhoudbare installatie te ontwerpen. Door onze grote voorraad reserveonderdelen helpen we u zo snel mogelijk weer op gang bij stilstand. Ook streven wij ernaar om de beschikbaarheid van uw installatie te verhogen.
Korte gebruikershandleiding DeDrivePro
Korte gebruikershandleiding DeDriveCompact STO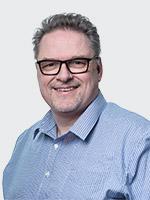 Ralf Thijssen
Sr. Project Engineer E,
For custom solutions and radio remote controls.
+31 (0)77-373 56 60
r.thijssen@elmec.nl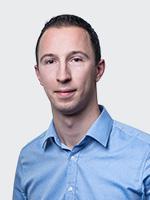 Tom Corneth
Project Engineer E,
For custom solutions and radio remote controls.
+31 (0)77-373 56 60
t.corneth@elmec.nl