SAFE LIFTING
The purpose of the safe lifting course is to instruct operational employees on how to work safely with the various hoisting and lifting equipment that is available to attach and/or move the load. Attaching or moving loads is usually done with an (electric) chain or wire rope hoist.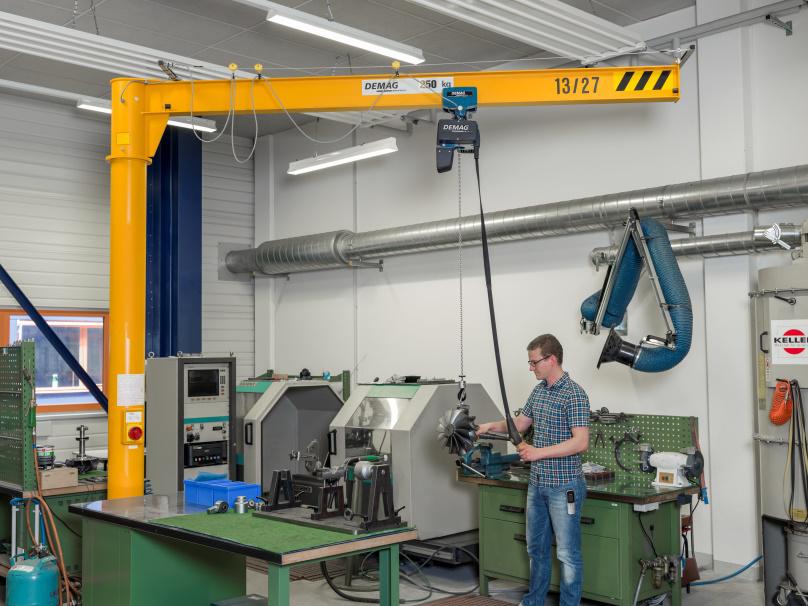 The goal of the safe lifting training is to enable the student to:
Informing about laws and regulations regarding hoisting and lifting;
Inform about the main lifting equipment and tools;
To be able to store and move loads in a safe and efficient manner;
Be aware of the use of the different tools;
Be able to protect loads and lifting equipment against damage.
Theory
Occupational health and safety legislation
General information about the crane or hoisting and lifting equipment
Expertise
Daily maintenance
Safety regulations
Practice
Daily maintenance and making it ready for use
Attaching loads
Lifting loads
Moving loads with the crane or hoisting and lifting equipment
'Problems' encountered in the workplace with regard to hoisting and lifting
Target audience
Employees who (will) use a crane, hoist or hoisting equipment. According to Article 7.18 of the Working Conditions Act, hoisting and lifting equipment may only be operated by persons who have specific expertise for this purpose.
No specific previous education is required for this course.
Duration of the course
The course lasts approximately 4 hours, with first 2 hours of theory and then 2 hours of practice.
Training material
Each participant gets a clapper with the presentation. Each participant will also receive a certificate of participation.
Location of the course
We would like to invite your employees to follow the course at Elmec (Belfeld, the Netherlands). We have a training center and a large collection of different types of chain hoists and other training materials. Our workshop is ideally suited for such training. Of course it is also possible to organize the training at your location.
Presentation room with access to beamer;
Operational location where an electric chain hoist or wire rope hoist can be used;
Group size
The minimum number of participants is: 4.
The aim is to have one group of participants no larger than 12 people.
Jeroen Triest
Health and safety coordinator,
For H&S and service training.
+31 (0)77-373 56 60
j.triest@elmec.nl