INFRARED AND RADIOGRAPHIC REMOTE CONTROLS FROM DEMAG
DEMAG produces remote controls in both radiographic technology and infrared-based remote controls.

RADIOGRAPHIC
The DRC is a multifunctional remote control for lifting technology and machine construction. The controller is supplied with a DRC-10 push button transmitter or a DRC-J joystick transmitter. The CAN-bus receiver is simply connected directly to a DEMAG DR or DMR crane with Safety-bus control.
The DRC-10 is a handheld transmitter with 10 push buttons. This is also available with special push button elements for infinitely variable functionality. The push buttons are large enough to be operated with gloves on. The transmitter is equipped with a display that shows status information of the crane control, as well as the weight of the load (optional).
The protection class of the transmitter is IP55. For the receiver this is IP65.
INFRA-RED
The IR-10 is a 10-button system on an infra-red basis. The receiver is equipped with an IR eye that is mounted at a suitable location on the crane. To improve the contact between hand transmitter and receiver, a second IR eye can be connected. The IR controls are not suitable for DEMAG Safety-Bus cranes. They are only available with a relay receiver.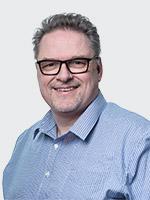 Ralf Thijssen
Sr. Project Engineer E,
For custom solutions and radio remote controls.
+31 (0)77-373 56 60
r.thijssen@elmec.nl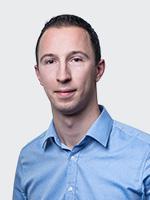 Tom Corneth
Project Engineer E,
For custom solutions and radio remote controls.
+31 (0)77-373 56 60
t.corneth@elmec.nl