Control
We have our own electrical engineering department for controlling the various components. You can contact us for complete controls, adjustments and retrofits of existing installations. Due to our great flexibility and creativity, we like to think along in customer-specific solutions.

WHY CHOOSE US?
Thanks to our many years of experience and because we have all competencies in the field of hardware and software, we are able to think along at an early stage.
We also guarantee the maintenance and aftercare of the installation.
We are specialized in the application of components such as frequency inverters, radiographic controls and overload protection.
Our knowledge and experience helps us to develop safe and reliable controls for your crane or machine.
You can also contact us for many related products for your installation.- Hard- en software engineering
- Panel construction
- PLC controls
- Frequency inverters
- Industrial sensors
- Radio Controls
- Remote monitoring
- Weighing installations and overload protections
- Lighting and camera systems for cranes
- Cabling, energy chains and cable car systems
We closely follow developments in the electrical field. If a development occurs that benefits you as an end user and it meets our quality requirements, we will apply this development.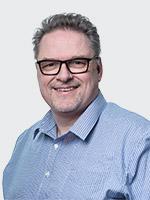 Ralf Thijssen
Sr. Project Engineer E,
For custom solutions and radio remote controls.
+31 (0)77-373 56 60
r.thijssen@elmec.nl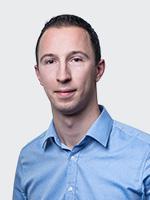 Tom Corneth
Project Engineer E,
For custom solutions and radio remote controls.
+31 (0)77-373 56 60
t.corneth@elmec.nl