ARC FLEX RADIOGRAPHIC REMOTE CONTROLS
The ARC Flex radio remote controls are characterized by their robust design, ease of use and safety.

The transmitters are designed with the user and safety in mind. This has resulted in models that are pleasant to use and at the same time extremely robust, solid and safe. Whether it concerns cranes, machines or vehicles, there is a suitable model for almost every application.
Safety
The ARC radio controls are reliable and safe to use and comply with EN-ISO 13849-1, PL-d, Cat. 3.
Our experience
Thanks to our many years of experience in the world of radio remote control, their applications and the extensive electrotechnical background, we can select a suitable model together with you. We assist in the choice and advise based on your issue. We can carry out service and repairs quickly and on location if necessary; all parts are available from stock. All models have an extensive set of programmable options to tailor the system to your needs. Think of pulse or toggle functions, time-out, selection sequences, etc. etc. Tell us your wishes and we will find a solution. In addition to the standard transceiver systems, the following options are also possible:
Visit our webshop: www.industrialremotecontrols.nl.
MULTI-RECEIVER SYSTEMS
A single transmitter controls functions distributed across multiple receivers (up to 6 units). The transmitter buttons can be fixedly distributed over the receivers, or buttons can be reserved for the choice of the receiver, whereby the movement functions are always on the same buttons.
MASTER-MASTER SYSTEMS
Two complete systems whose transmitters can take over each other's tasks.
Master-slave
Two complete systems, of which one transmitter can take over and operate the receiver.
Random access
Three complete systems of which each transmitter can take over and operate each receiver.
The ARC Flex family consists of several main models, each with their own distinctive features and areas of application.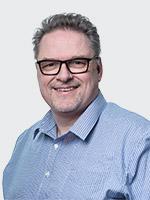 Ralf Thijssen
Sr. Project Engineer E,
For custom solutions and radio remote controls.
+31 (0)77-373 56 60
r.thijssen@elmec.nl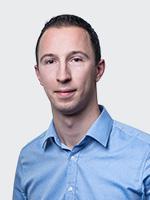 Tom Corneth
Project Engineer E,
For custom solutions and radio remote controls.
+31 (0)77-373 56 60
t.corneth@elmec.nl