INSPECTION NEN 3140 ELECTRIC WORK EQUIPMENT
Dutch law states that electrical installations and equipment must be safe and that work with or on these installations must be performed safely. NEN 3140 provides the necessary provisions that you can use to comply with this. Following NEN 3140 is the best possible way to comply with the relevant laws and regulations.

Do you have any questions about the NEN 3140 inspection, we are happy to help you.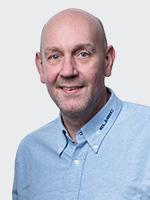 Jean Paul Peeters
Sr. technical advisor lifting equipment,
Technical advice, inspections and work equipment.
+31 (0)77- 308 10 97
j.p.peeters@elmec.nl