inspection hydraulic auxiliary tools
ELMEC can carry out the inspection and testing of various hydraulic auxiliary tools for you in accordance with the applicable standards and guidelines.
The hydraulic auxiliary tools must be inspected periodically, but at least once a year, by a suitably qualified person.
In addition, a test with test load must be carried out every four years.

We can carry out these inspections and tests on location or you can offer your materials or tools at one of our branches.
Our service truck is equipped with a test trestle to carry out testing immediately. This minimizes the inconvenience of having to miss hydraulic auxiliary tools on the work floor.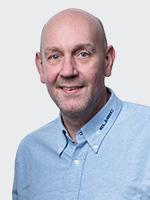 Jean Paul Peeters
Sr. technical advisor lifting equipment,
Technical advice, inspections and work equipment.
+31 (0)77- 308 10 97
j.p.peeters@elmec.nl