lifting tools and safety
ELMEC has its own department for the supply, certification and inspection of lifting related several tools and equipment, like :
Hoisting and lifting equipment
Hydraulic auxiliary tools
Fall-protection gear
Climbing equipment, ladders and scaffolds
NEN 3140 Electrical work equipment
CERTIFICATE AND INSPECT
The equipment must be inspected periodically, but at least once a year, by an expert in the field.
We can carry out these inspections and tests on location or you can bring your materials or tools at our location in Belfeld.
Our service trucks are equipped with a tensile testing bench to carry out tests immediately. This way you have minimal disruption during your production process.
If you have any questions in the field of regulations, inspections, tests or tests with test load, we are happy to help you.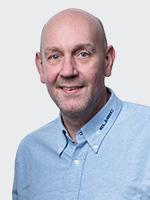 Jean Paul Peeters
Sr. technical advisor lifting equipment,
Technical advice, inspections and work equipment.
+31 (0)77- 308 10 97
j.p.peeters@elmec.nl