hydraulic auxiliary tools
ELMEC can supply and inspect a wide range of hydraulic auxiliary tools for professional use. Many versions are possible, varying in workload and size in terms of format. The workload force is created by means of fluid pressure. The pressure is generated by a manually operated or motor driven pump.

We are happy to help you find the right tool for your application. Ask for the possibilities.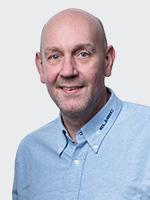 Jean Paul Peeters
Sr. technical advisor lifting equipment,
Technical advice, inspections and work equipment.
+31 (0)77- 308 10 97
j.p.peeters@elmec.nl