LIFTING STRAPS AND slings
We supply a wide range of lifting straps and slings. Depending on the application, you can choose a flat straps, or flat or round slings. The base material used depends on the application and environmental conditions.


Lifting slings and straps are widely used in industry and construction due to their good properties:
Suitable for temperature range from -40 °C to + 100 °C
Favorable weight ratio compared to steel lifting equipment
We are happy to help you find the right tool for your application. Ask for the possibilities.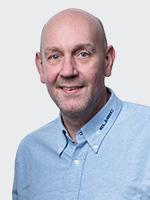 Jean Paul Peeters
Sr. technical advisor lifting equipment,
Technical advice, inspections and work equipment.
+31 (0)77- 308 10 97
j.p.peeters@elmec.nl