IM-Sys - digital registration system work equipment
It is our mission to be your best partner for lifting and drive technology. We are happy to support you with the inspection and maintanance of lifting equipment and tools. A good example of this is the inspection management system IM-Sys that we have developed.

ATTENTION, WHERE IT BELONGS
Thanks to our inspection management portal IM-Sys you can focus on your core tasks. We take care of the administrative hassle surrounding inspections and maintenance work. IM-Sys is fully focused on our industry and the associated information and document flow.
METHOD
With this digital system, all information regarding the performance of inspections and maintenance work is clearly displayed. This gives you direct insight into the condition of your crane fleet with regard to inspections and maintenance work. Handwritten and difficult to read comments in inspection reports are a thing of the past. Searching and browsing through thick folders to collect the desired information is no longer necessary.

The advantages at a glance:
Your cranes, hoists and lifting equipent digitally transparent
Insight into status of inspections and maintenance
All open and completed actions at a glance
All information can be sorted by location, crane number, crab number, etc.
Inspection reports available in an instant
Access to all certificates of your hoisting and lifting equipment
Contact us for more information about the possibilities.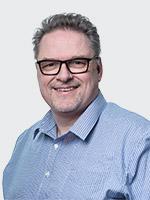 Ralf Thijssen
Sr. Project Engineer E,
For custom solutions and radio remote controls.
+31 (0)77-373 56 60
r.thijssen@elmec.nl