About Elmec

YOUR SPECIALIST IN LIFTING AND DRIVE TECHNOLOGY
ELMEC is a Dutch company, located in Belfeld (near Venlo) and was founded 51 years ago already! We now have more than forty highly qualified and highly motivated employees at your service every day. We are specialized in the field of internal transport and drive technology. Our program does not only include hoists, cranes, motors and gearboxes, but also a package of components with which you can build a crane or machine yourself. We are happy to offer our expertise in the technical field. We frequently use DEMAG's high-quality and durable products.
360° panorama tour
SALES AND ENGINEERING
We like to think along with you in our sales department. We have the necessary knowledge, experience and the ability to improvise to find a good solution together with you. Whether it concerns small or large issues. We work with standard components as much as possible. This is usually the best practice in terms of cost and support. But we don't turn our backs on other solutions. If necessary, we design the necessary components ourselves. We are in close contact with DEMAG and also regularly attend courses. As a result, we guarantee you that we always have the most up-to-date knowledge of DEMAG products.

EXPERIENCED AND FLEXIBLE SERVICE SERVICE
Our service department, with more than 20 employees, is available daily for assembly, repair, inspection, maintenance and certification of your cranes, hoists and hoisting equipment. The expertise of our technical service is maintained at a high level by regularly attending training courses. Our technicians are provided with a well-equipped service vehicle and all the necessary tools.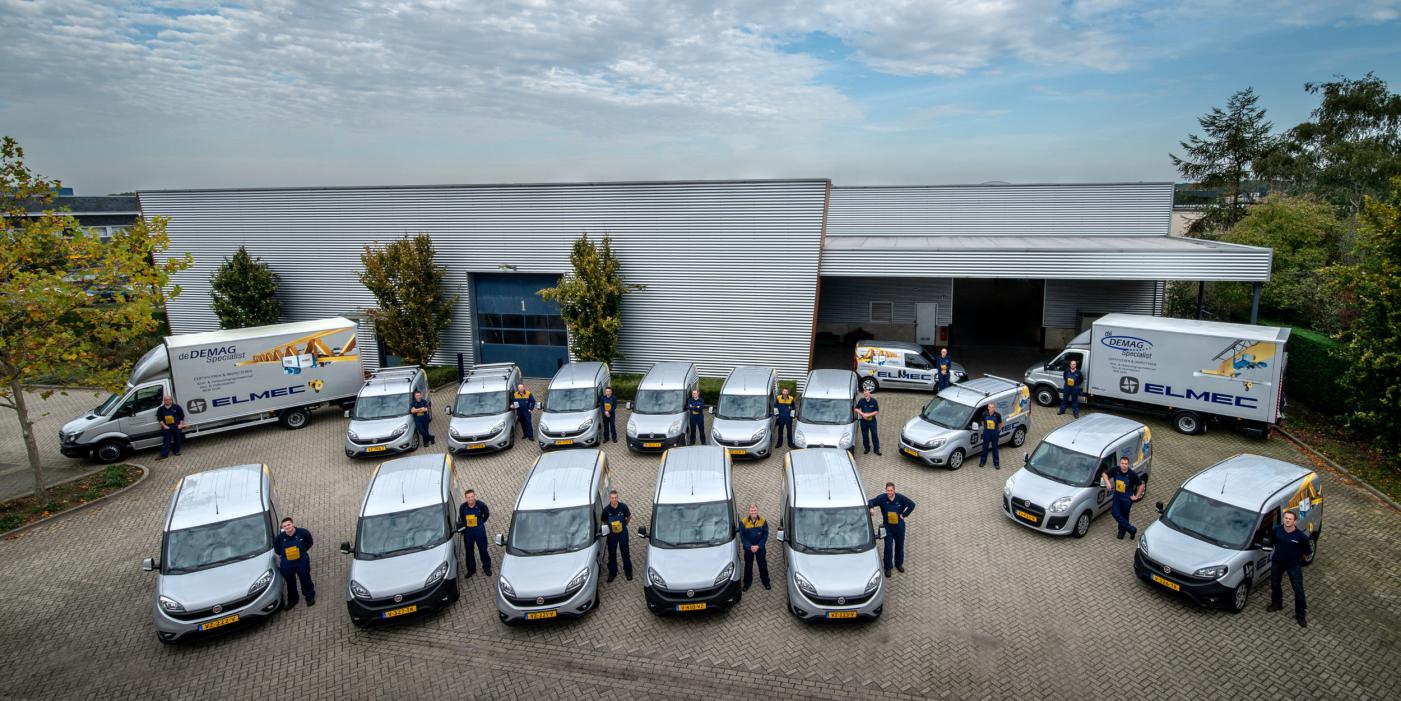 IM-Sys
In 2009 we developed an online portal for the processing of inspection data and the monitoring of performed and ongoing inspection work. This online portal is IM-Sys. This system gives you quick insight into the current status of your crane fleet and access to the maintenance history. Inquire about the possibilities of IM-Sys for your company.
OVER 15,000 DEMAG PARTS IN STOCK
We have an extensive warehouse in which almost all DEMAG wear and standard parts are in stock. In this way we keep our average delivery times short. We deliver all over the world.
ESSEN(D) AND BREMEN(D) SITES
To serve our German customers, mainly from the Ruhr area, we also have a branch in Essen. In addition, we added KS Kran-Technik GmbH in Bremen to our German activities a few years ago. We are a member of the trade association GKS (Gütegemeinschaft Kranservice) and we belong to the select group of DEMAG Preferred Partners. This only includes companies that have and keep their service and knowledge level in order.