FALL PROTECTION gear
ELMEC can supply a wide range of fall protection gear from various manufacturers.
Various versions are possible, varying in size and application.

Fall protection gear must be used where there is a risk of falling. There is in any case a risk of falling when working at a standing height of 2.5 meters or higher. If the risc be removed at the source, personal protective gearmust be used (harness belts, fall arrest devices, lanyards).
We are happy to help you find the right fall protection gearfor your application. Ask for the possibilities.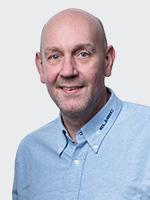 Jean Paul Peeters
Sr. technical advisor lifting equipment,
Technical advice, inspections and work equipment.
+31 (0)77- 308 10 97
j.p.peeters@elmec.nl