Crane-Insight
MORE THAN A SWP MONITOR
All machines, and therefore also cranes and hoists, have a finite lifespan. In addition to clearly visible or traceable defects, invisible aging can occur over time, such as metal fatigue or hairline-cracks in rotating parts. With machines such as hoists and cranes, this can lead to catastrophic failure and dangerous situations with possible serious injuries of fatalities.

The operating instructions for hoists refer to the FEM 9.755 and the residual service life, also known as the Safe Working Period (SWP). This is, as it were, the service life of a hoist, depending on the intensity of use and load. As the owner/operator of a hoist or crane, you are obliged to ensure that they are in a safe condition.
CRANE INSIGHT: MORE THAN JUST SWP
To support you in your legal obligations as owner/operator of a crane, we have developed Crane-Insight; a monitoring system which calculates the residual life according to FEM 9.755 on the basis of the measured load and usage time. Crane-Insight also registers various other parameters about the use of the crane. This includes operating hours, number of motions, number of overloads, etc. Far-reaching analysis is possible via the dashboard. In short, insight into the use of your hoist or crane with the option of adjusting preventive maintenance accordingly.
View the flyer for more information: Flyer Crane-Insight
ADVANTAGES:

Real-time calculation of the lifespan
Registration of various crane usage data
Link with online dashboard
Applicable to all brands of lifting units
Data transfer via LoRa network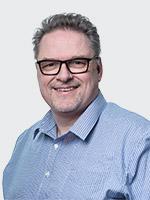 Ralf Thijssen
Sr. Project Engineer E,
For custom solutions and radio remote controls.
+31 (0)77-373 56 60
r.thijssen@elmec.nl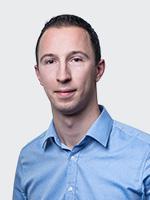 Tom Corneth
Project Engineer E,
For custom solutions and radio remote controls.
+31 (0)77-373 56 60
t.corneth@elmec.nl