refurbished demag premium parts with warranty
DEMAG parts for cranes are of the highest quality. Used refurbished parts are often so good that they deserve a second life. We include these parts in our premium parts collection. The premium collection guarantees good quality for a competitive price.

If a part is defective or needs to be replaced, we can replace it with a new part or a refurbished DEMAG part. We have a large stock of both new and used parts. Some parts are no longer available new. Using Premium parts is then the only option.
HARD TO FIND DEMAG PARTS
Our stock of "exotic" parts is known far beyond national borders. Arranging international deliveries is no problem for us. We store refurbished DEMAG parts in our warehouse after conversion or replacement of cranes, hoists or drives. This concerns both individual parts, such as rope guides, gears, brakes or wheels, as well as complete components such as gearboxes, motors en hoists. Premium DEMAG parts are competitively priced.
THE ELMEC . SERVICE
Are you looking for a specific part? Our specialists would like to tell you more about our refurbished DEMAG parts. Please contact one of our employees for more information.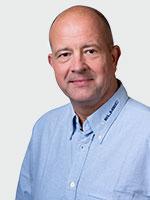 Paul Megens
Technical advisor transport technology,
For all your needed parts.
+31 (0)77-373 56 60
p.megens@elmec.nl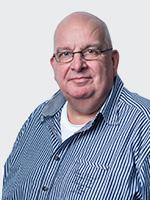 Hans Verfürth
Technical advisor transport technology,
For all your needed parts.
+31 (0)77-308 10 96
h.verfurth@elmec.nl