NEW DEMAG PARTS
Elmec has a very extensive DEMAG parts warehouse. We have almost all DEMAG wear parts and standard parts in stock. With our short delivery times you can quickly continue if your hoisting installation or machine comes to a standstill. In addition to our stock of new parts, we also have a wide range of second-hand DEMAG parts of very high quality.

Thanks to our many years of experience, our stock is optimally geared to the requirements of you as a customer. We have more than 15,000 different DEMAG articles immediately available. Varying from a simple O-ring to complete hoists and drives. Our very large stock, also in the field of "exotic" parts, is known far beyond the national borders. Arranging international deliveries is no problem for us.
IS MY DEMAG PART IN STOCK?
At Elmec you have a very good chance that the part you are looking for is in stock. DEMAG has a good reputation when it comes to the availability of many parts. The range and supply of new DEMAG parts dates back to the second half of the 1960s. Some parts are even in stock from previous years. With Elmec you are assured of many years of support in the field of materials and knowledge..
THE ELMEC SERVICE
Are you looking for a specific part? Our specialists would like to tell you more about our DEMAG parts. Please contact one of our employees for more information.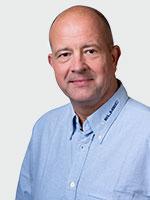 Paul Megens
Technical advisor transport technology,
For all your needed parts.
+31 (0)77-373 56 60
p.megens@elmec.nl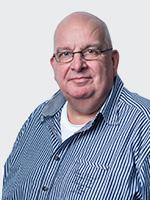 Hans Verfürth
Technical advisor transport technology,
For all your needed parts.
+31 (0)77-308 10 96
h.verfurth@elmec.nl