ARC FLEX EPV: STANDARD FLEXIBILITY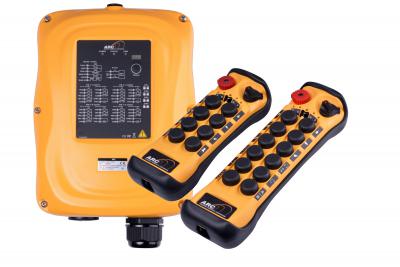 Flex EPV setThe ARC Flex EPV radio remote control is the most flexible system in the ARC program. Robust, user-friendly and widely applicable.

The Flex EPV is a further development of the proven EX2 series. The transmitter and receiver do not differ in appearance. The system is available with an 8- or 12-button hand-held transmitter. For each push button pair you can freely choose from single-stage, 2-stage, 3-stage or stepless push buttons! A new, unique and universal push-button element has been developed for this purpose, the function of which can be changed via various attachments.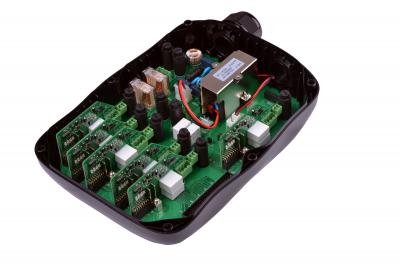 Flex EPV RX Adapted to the transmitter, the receiver is equipped with relay outputs and analog output modules, adjustable to 0-10 V or 0(4)-20 mA, completely according to your wishes. All settings, such as the type and range of the analog signals, coupled or interlocked relays, standby time, etc., can be set via the internal display in the receiver.
Flex EPV RX display This makes the system extremely flexible and adaptable to the application. Whether it concerns cranes, machines or vehicles, there is a suitable model for every application.
Naturally, the Flex EPV is also extremely safe and complies with EN-ISO 13849-1, PL-d, Cat. 3.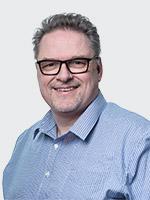 Ralf Thijssen
Sr. Project Engineer E,
For custom solutions and radio remote controls.
+31 (0)77-373 56 60
r.thijssen@elmec.nl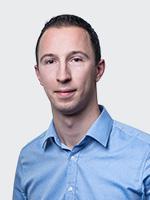 Tom Corneth
Project Engineer E,
For custom solutions and radio remote controls.
+31 (0)77-373 56 60
t.corneth@elmec.nl