vacuum lifting equipment

ELMEC can supply a wide range of vacuum lifting equipment from various manufacturers. Vacuum lifting equipment can be designed as a manually operated suction cup or with the aid of a mechanically driven vacuum pump.
Vacuum lifting equipment is suitable for lifting loads whose surface is not too porous, is smooth and has a flat or cylindrical surface.
We are happy to help you find the right tool for your application. Ask for the possibilities.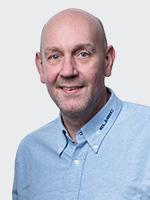 Jean Paul Peeters
Sr. technical advisor lifting equipment,
Technical advice, inspections and work equipment.
+31 (0)77- 308 10 97
j.p.peeters@elmec.nl