clamps and grabs
For the safe and easy handling of sheetmetal, pipes, beames or barrels several standard clamps and grabs are available.

It is important to select the right tools for your product and handlingprocess, to ensure safety and ergonomics. Contact us for the options.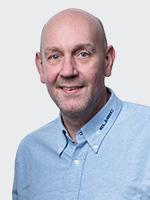 Jean Paul Peeters
Sr. technical advisor lifting equipment,
Technical advice, inspections and work equipment.
+31 (0)77- 308 10 97
j.p.peeters@elmec.nl